Digital Marketing Services
---
Raven offers full-service digital marketing packages.  We work wih an 8-person digital team and each person specializes in a specific area of digital including: Google paid search, search engine optimization (SEO), video and content development, Facebook advertising, email marketing, website development, and strategy/reporting.
3 to 6 month packages that are customized based on the needs of your company.
All marketing plans start with an audit process to analyze existing performance, competitor sites, keyword strategy, and goals for growth.
Services are offered individually or combined in packages
VIDEO PRODUCTION
About Us Video: Used to tell the story of your company. 2 to 3 minutes. Used to create a strong first impression for new potential customers.
Topic Videos: Shorter videos based on specific topics. Used to support Search Engine value and as content for advertising campaigns.
WHY: You have a very short window of time when a new user comes to your website. Video is the most effective way to tell your brand story and engage with users in a short amount of time.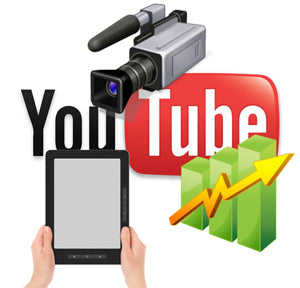 GOOGLE ADWORDS
Paid Search: Display your ads for exact keyword searches. Can be targeted by location, time, and user profiles.
Google Shopping: Display products in the Shopping section of search results. Users can compare prices from different vendors.
YouTube Commercials: Guaranteed views to play your company videos for specific searches and video topics.
Remarketing: Follow website visitors across the web with ads for up to 60 days after they visit your site.
WHY: Google AdWords works. It is the #1 source of traffic for users that show intent for your product or service offering.
SEARCH ENGINE OPTIMIZATION
Develop content to increase your rankings in Google organic search results. This is done with a comprehensive strategy with keywords, link building, content posting, and press releases.
WHY: A fixed investment in Organic Search and lead to long-term traffic results
FACEBOOK ADVERTISING
Types of Ads: Page Likes, Post Engagement, Website Conversions (e-commerce sales), Product Carousel, Video Views, Mobile News Feed, and Lead Generation (user submits email).
WHY: Facebook offers the most advanced targeting of any marketing channel. The traffic can also be optimized to be less expensive than other sources like Google Search or YouTube.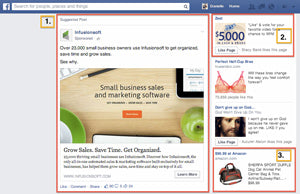 EMAIL MARKETING
Automated campaigns and responses based on customer behavior for e-commerce or service business.
E-commerce: New customers, abandoned cart, product recommendations, reviews, coupons.
Service Business: Topic-based content newsletters
WHY: Email is the most powerful way to keep customers informed and is an inexpensive way to deliver content to a targeted audience.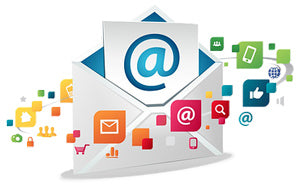 WEBSITE & REPORTING
All marketing plans can include some level of website development to support marketing efforts:
Update content for search performance and connect user "Calls To Action"
Install website tracking and reporting
Setup phone call tracking
Build lead capture forms
Create custom dashboards for marketing and goal reporting